This was my very first post on my natural hair journey. This was in November 2014.
Charlene and I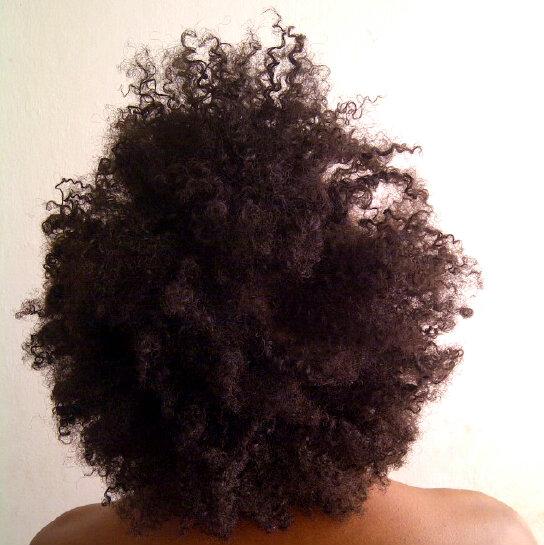 This is Charlene. Yes, my mane has a
name. It wasn't until sometime early this year that I began to actually learn more about black people's hair.
Before that I just rolled with the myths;
greasing the scalp makes hair grow,
dandruff is hair fertiliser (yea, I had
trouble believing this one), putting in
weave after weave (aka protective styling) makes hair grow, hair loves to be blown out and must be kept straight (I didn't know how to detangle properly so this helped with manageability and I loved seeing my length but the heat damage though…), black hair will not grow past the shoulders unless you are mixed race..
.
Imagine my surprise when I found that
these were just that, myths.
I, like most natural haired black women, transitioned, albeit unknowingly, back to natural hair. I just stopped relaxing after my hair thinned out like it was the end of the world, then as my natural hair grew, the relaxed ends broke off on their own.
This was in 2011, I had no idea how to
care for transitioning hair, so I just kept
protective styling via weaves till I had a
full head of natural hair that was the
same length as my relaxed hair before
my natural big chop. It took me about a year to fully transition to my previous
length about 5-6 inches (just below neck length). And I stayed there for a year…
Then to my horror, I noticed my hair was losing is lusciousness and thanks to over-manipulation while my hair was in stylin micro mini twist, the hair at my hairline ran for the hills.
I aggravated the situation by going back to my tight weaves, with disastrous results. The people I entrusted with the responsibility of taking down my weave were not exactly gentle, long story cut short, I ended up with a messy haircut
and an actual bald spot just off the
center of my head.
That coupled with the exiled hairline =
panicked hysteria that led me to start
researching how to grow black hair. It
was while I was on this path that I came across articles and youtube videos on how to care for black hair.
So, armed with this new knowledge, I
gave myself a deep trim, cutting about
two inches off my five inch hair and
started fresh.
Being only five months into my natural
hair journey, I am far from an expert,
heck I'm not even sure what letter in the 4s my hair is. I know it is different on separate parts of my head, it is much softer and grows faster at the crown of my head than the rest of it where it's much drier and frizzier, all in all my hair has never really grown past the TWA stage.
But I have noticed that staying away from heat, keeping shampoo use at a
minimum, co-washing, weekly deep
conditions interchanged with hot oil
treatments, moisturizing every other day with water, sealing with Naptural85's (this woman has been a blessing to my Charlene) hair and body oil and shea butter pomades has contributed to the general health of my hair.
My hairline is coming back full force,
yea!!! :-), the thickness is also coming back and now Charlene is at collarbone length when stretched, which is the longest I can remember.
I still haven't achieved my best twist/
braid/bantu knot out yet but that doesn't stop me from doing them anyway. I love doing mini twists with my own hair as a protective style. I can keep them in for two to three weeks before they start making my head look like a crazy fuzz ball, yea, still working on my mini twist technique amongst others.
I have never been good at doing hair, I'll blame that on teenage years spent as a tomboy, that's the same excuse I use when I have to explain why I haven't mastered the art of self-makeup application. I have an embarrassing story about how I kept tearing up while having eyeliner put on for a big modelling shoot back in 2012, that and my wild, bushy eyebrows really put a strain on the relationship between me and the makeup artist.
Anyway, i trailed off, like most things in
life, it's still a learning process for me.
I'll be the first to say that the main
motivation for wanting to learn how to
care for my hair is that I want it to grow, and I also know from experience that length is nothing without health.
So now, as I continue to learn my hair
and as she shows me what she is capable of, I will document my experience while on this life long journey. And now my goal is to encourage women to learn their
hair and not just try to beat it into
submission. That, I have learnt is a losing battle as our hair may be dead but it certainly has a mind of it's on and it will rebel if it doesn't like what it is being dealt.
Till next time, have an awesome one.
Love and kisses